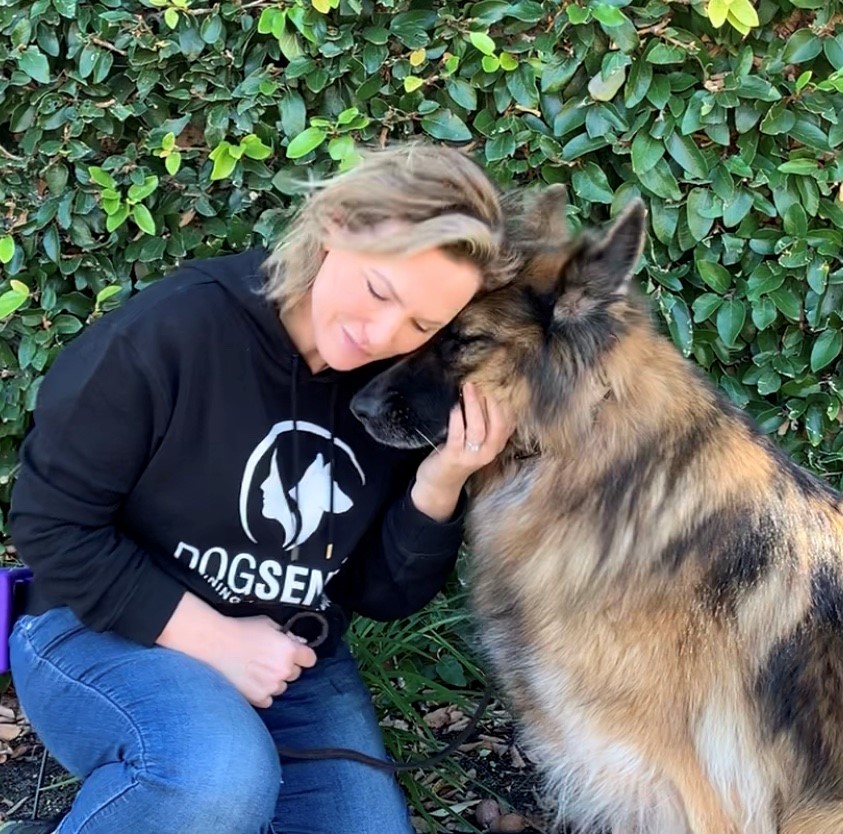 Hi! I'm Jacqui
I'm based in Perth, Western Australia where I live with my family and German Shepherd Asha.
I have a nationally and government recognised accreditation from The National Dog Trainers Federation of Australia, and a degree in psychology. I'm also a proud associate member of the International Association of Canine Professionals.
I started Dog Sense Training and Behaviour after struggling with my own dog Zoly. There was a time when I was afraid to walk him because he went after other dogs, he wouldn't listen to me and I didn't trust him. 
After becoming a trainer I learned how to rehabilitate his reactivity and develop a relationship with him that I cherished. He was reliable off-lead even with other dogs around and we were closer than we've ever been. I want to help dog owners obtain that too.